Our Philosophy: Heart-centered doctoring for Heart-Centered Healing


Your body was brilliantly designed to heal itself when given the right support.

We honor that by taking a whole-person, humanistic approach to the doctor-patient relationship. Meeting you where you are in the moment to restore your health in the most natural way.

We bolster that approach by delivering a personalized plan with excellence.

At AmoraMED, we apply the art and science of medicine with compassion, commitment, and care.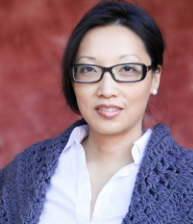 Meet the Doctor
Justina Tseng, M.D., founded AmoraMED Institute after 14 years spent in clinical practice.
As AmoraMED's Visionary Medical Director, she continues to expand her vision of vibrant health care for each individual patient.Dr. Tseng is dedicated
to inspiring and empowering each individual to successfully engage in health, healing, and self-care
.
An array of skills and knowledge
Specializing in stress and inflammation—two proven causal factors of many chronic illnesses—Dr. Tseng draws on her expansive knowledge and skill set while honoring a natural, whole-person approach to healing.
Through her superior listening skills as she works to help patients restore their vitality and prevent chronic illness, while minimizing prescription use.
The result: a renewed experience of pain-free living.
An integrated educational background
Integrative medicine fellowship training with the renowned Andrew Weil, M.D.
Fellowship training in rheumatology with board-certification

Trained in functional medicine
Masters in Spiritual Psychology with specialization in consciousness, health, and healing
Additional training in intuitive mandala art healing
Integrating the healing power of art
To help patients discover and harness the healing power of art, Dr. Tseng launched
AMORAstudio
, a mandala-painting workspace.
AMORAstudio hosts painting retreats throughout the year where individuals apply intuitive healing art, using the ancient healing wisdom for a personalized healing journey, exploring the intuitive wisdom of the heart.
As a mind-body healing studio, patients have the opportunity to expand their integrative treatment plan, experiencing various modalities of the healing arts such as vibrational sound healing, the mandala process, and mindfulness meditation.
---
© 2016 AmoraMED Institute. All rights reserved.